STUFF is about the hoarding of memories, emotions and things. Today the Council is coming to clear Magda's house. She must find a way to deal with the constant shifting of stuff in her house and her head, as she revisits the past and struggles with the present to find a way to face the future. Told with humour and tenderness this will resonate in its view of our attachment to things, and our need for attachment to each other.
A world premiere, it follows on from the success of the collaboration on Threads (2015), between Muriel Romanes – award winning former Artistic Director of Stellar Quines – The List, The Carousel, The Deliverance (The Jennifer Tremblay Trilogy for Stellar Quines) and acclaimed writer Sylvia Dow Blinded by the Light (Traverse Theatre), It's Only Words (Oran Mor).
STUFF is an emotional and moving story about how hoarding one's life's treasures can become an inability to let go of anything, and where every object takes on an equal value. This is a relevant and contemporary issue of our time that many can relate to but find hard to deal with. It can cause a lot of stress and anxiety within families as people live longer and have a lifetime of belongings, a houseful of 'stuff'.
Scotland's most acclaimed artist John Byrne brings his own inimitable style to the set design for STUFF. Byrne and Romanes have a long standing creative working partnership with Byrne designing the three sets for The Jennifer Tremblay Trilogy and also for The Air That Carries the Weight – Romanes' final production for Stellar Quines. He also advised on design for Threads.
STUFF had a performed reading at the Traverse Theatre, Edinburgh, in April 2016 and three of the original cast return for the full production. Carol Ann Crawford plays Magda, who cannot release the memories attached to her belongings crowded round her as everyday she clings to memories of her Mother. She is joined by Romana Abercromby, Rosemary Nairne and Pauline Lockhart.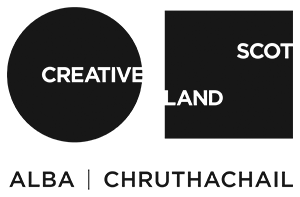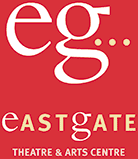 ---
Cast
Romana Abercromby – Chrissie
Theatre credits include: Where's Lulu (Play, Pie and a Pint), Rapid Departure (Right Lines), The Admirable Crichton, Whisky Kisses, Passing Places, Yellow on the Broom (Pitlochry Festival Theatre), Blackbird (Firebrand Theatre Co), The Baroness (Dogstar Theatre Co), The Guid Sisters, Six Characters in Search of an Author (NTS & Royal Lyceum), Pinocchio (Royal Lyceum), The Girls of Slender Means (Stellar Quines), Hannah and Harvey (Reeling and Writhing), Mary Rose, (Theatre Alba)
TV/Film and Radio credits include: River City (BBC), Taggart (STV), Lip Service (BBC), Clive Barkers' Book of Blood (Matador Pictures), Lulu's Back in Town, A Lulu of a Kid (BBC Radio Scotland). Romana won the Leon Sinden award for Best Supporting Actress playing Tweeny in The Admirable Crichton at Pitlochry Festival Theatre.
Carol Ann Crawford – Magda
Carol Ann is delighted to be playing Magda in STUFF.
Recently, she played Sensualitie in The EIFF reading of The Thrie Estaitis and Domenica in 44 Scotland Street for BBC Radio 4. Previous theatre includes Netting, Whisky Galore, Further Than the Furthest Thing, The Maidenstone, Medea, Bondagers, Cyrano, The Steamie & Conquest of the South Pole. She has worked for Pitlochry, The Royal Lyceum Theatre, Traverse Theatre, Hampstead Theatre, The Royal Exchange Theatre, Communicado Theatre Co, Dundee Rep Theatre, Nottingham Playhouse and in the West End for 10 months in Daisy Pulls it Off.
As a Dialect-Coach, she worked on Outlander (Seasons 1-4), and the films Keepers and Wild Rose, due out soon. Her book "Scotspeak" is published by Luath Press.
Pauline Lockhart – Jackie
Theatre credits include: Bondagers (Royal Lyceum Theatre), Dr Stirlingshire's Discovery (Grid Iron/Lung Ha), Men Should Weep (National Theatre of Scotland), The Air That Carries the Weight, The Girls of Slender Means (Stellar Quines), Playhouse Creatures (West Yorkshire Playhouse), The Static (Thick Skin), The Way of the World, An Experiment with an Air Pump (Manchester Royal Exchange). Pauline has also worked with Communicado Theatre Co, Hampstead Theatre, Traverse Theatre, Suspect Culture and Dundee Rep Theatre. Pauline was awarded the TMA Award and Manchester Evening News Award for An Experiment with an Airpump. TV & Film credits include: Case Histories, Casualty, Holby City and Monarch of the Glen. Pauline is also a founder member of Wildfire Theatre Company.
Rosemary Nairne – Mama
Rosemary Nairne graduated from St Andrews University with a MA in English and Music specialising in singing and studied with Winifred Busfield and Carolyn Coxon. As a solo singer she has had a lifetime of dramatic performance on stage in opera and operetta from the 1970s to the present performing over forty roles including Lady Macbeth, Maria Stuarda, Mistress Ford – Merry Wives of Windsor, Violetta – La Traviata, Mimi – La Boheme, Micaela – Carmen, Lakme and Aida. In addition she has enjoyed a busy concert schedule performing as a soloist in Recitals, Cantatas and Oratorio with Chansons and Ensemble throughout the British Isles and Europe. She has a busy teaching practice and works as a voice coach with the National Youth Choir.
---
Creative Team
Writer - Sylvia Dow
After a long working life in a variety of roles in the arts, Sylvia embarked on a career as a playwright. Her first play A Beginning, a Middle, and an End toured the UK in 2012 with Greyscale Company, and Where is Otto premiered at the Visibility Festival, Turkey, in the same year. She has had short work performed in Scotland, London and Mexico and is a member of playwriting collectives Village Pub Theatre and Thrawn Craws, her work often featuring in their readings events. Full-length plays include Blinded by the Light (Traverse) It's Only Words (Oran Mor) and Threads (Stellar Quines).
Director - Muriel Romanes
Muriel has had a long and distinguished career as actor and director, which has earned her an outstanding reputation as a force in Scottish theatre. She was Associate Director at the Royal Lyceum Theatre, Edinburgh where she directed several acclaimed productions including The Deep Blue Sea, Listening Heaven, Lavender Blue, A Streetcar Named Desire, The Prime of Miss Jean Brodie, If Only and Anna Karenina.
She co-founded and was Artistic Director of Stellar Quines Theatre Company. Notable productions include the award winning The Unconquered by Torben Betts (2007), Judith Adams' adaptation of Muriel Sparks' The Girls of Slender Means (2009) and Age of Arousal by Linda Griffiths, which won a CATS Best Director Award (2011). The List by Jennifer Tremblay (2012) won a Scotsman Fringe First, a Herald Angel and the CATS Award for Best Production. The Carousel and The Deliverance, the remaining two plays in Tremblay's trilogy also won Scotsman Fringe Firsts in 2014 and 2015 respectively, making history as the first trilogy of plays to have received this award. In 2016 Muriel moved on from Stellar Quines to pursue other theatre projects and in June 2016 she was awarded a CATS Award for exceptional contribution to Scottish Theatre and was also awarded an MBE for services to theatre.
Design - John & Jeanine Byrne
John has designed The Jennifer Tremblay Trilogy: The Deliverance, The Carousel & The List, The Air That Carries the Weight (Stellar Quines). As writer – Writer's Cramp Edin Fest 1977 & Bush Theatre 1977, The Slab Boys Trilogy – Traverse Theatre – Royal Court Theatre 1978, Colquhoun & Macbryde, Royal Court 1984, Candy Kisses, Bush Theatre 1984, Tutti Frutti, BBC TV 1987, Your Cheatin' Heart, BBC TV, 1990
Lighting Design - Jeanine Byrne
Jeanine works regularly in theatre and dance. Her previous productions for Stellar Quines include Threads, The Jennifer Tremblay Trilogy, Age of Arousal, The Unconquered and Perfect Pie. Jeanine has also worked for the Royal Lyceum in Edinburgh, The Citizens Theatre in Glasgow, Dundee Rep, the Traverse Theatre in Edinburgh, West Yorkshire Playhouse, Birmingham Rep, Chichester Festival Theatre and the Barbican.
Sound - Philip Pinsky
Philip is a composer and sound designer. Before starting in theatre, he was a founder member of electro-acoustic group Finitribe. Since 2000 he has provided over 100 scores for theatre companies throughout the UK. International work includes several large scale pieces for the Juste Pour Rire festival in Montreal and the quirkier end of the TV and art-scene in Tokyo. Recent work includes Pressure (National tour/Park Theatre/West End), SHIFT (National Theatre of Scotland), Kiss Of The Spider Woman (Menier Chocolate Factory), Dr Stirlingshire's Discovery (Grid Iron/Lung Ha/Edinburgh International Science Festival), Half Life (Ustinov, Bath Theatre Royal), Lawrence After Arabia (Hampstead), The Crucible (Royal Lyceum), The Jennifer Tremblay Trilogy (Stellar Quines/Assembly). Winner of the Critics Award for Theatre in Scotland 2005 (Best Music and Sound).
Production Manager - Robin Sanders
Company Stage Manager - Rachael Moir
Film Editor - Lucy Kendra
Administrator - Vina Oberlander
Marketing - Shirley Monteith